A company can never provide competent service without technical support in their team. Even for small businesses, the role of IT offers a great impact to the success of their companies. Technical support is capable of maintaining the computers' performance, software installations, troubleshooting, and other tasks. Hiring technical support can be quite costly. Nonetheless, they can be a great advantage to your company. Stay productive, make changes, and let a virtual assistant be at your service.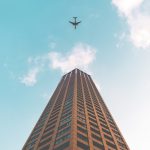 Business Growth. All businesses have a variety of options for hiring an in-house tech support or a virtual assistant. For most, however, outsourcing is the best choice. It allows businesses to stay focused on marketing, product development, and other duties without getting distracted on technical issues. It also gives businesses access to dynamic resources and expertise which will make a big impact on achieving absolute growth.
Cost-Effective. If you take the time to analyze the cost, you will see that hiring an in-house
team is expensive. However, when you outsource technical support, you don't have to worry about the cost as much; you won't need to provide them with equipment and office space; and on the plus side, you get to save more money by skipping on paying for additional taxes and insurance. Doing so can definitely increase your savings rather than hiring your own staff and building your own support center.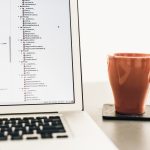 Availability. With the advancement of technology, outsourced tech support can offer unlimited access to services. Since there are times that you unexpectedly need support for data recovery or when you need to save your company from a hack, tech support can save you in no time. Also, having access to online tech support allows you to avoid having to wait until the morning to get your system fixed so that you can recover important files and get back to work faster.
These are only some of the advantages of outsourcing your technical support services. An accessible service can flourish your business operations, make you focus more on your goals, and help you work productively. Hire a VA today!