"Hi! This is Jenny, how can I help you today?"
These are just some of the words often heard from customer service representatives, telemarketers and virtual assistants over the phone. Some people might think that their job is easy because they are usually only required to read from a script every single day; but actually, surviving in their industry requires knowledge, skill, confidence and patience.
 Filipinos are well-known for offering top notch BPO services worldwide. Others might think that because we belong to a third world country, we do not have what it takes to give great services—that's nothing but a misconception.
Here's a quick overview of how we do things in the BPO industry:
When BPO companies started operating in the Philippines, most Filipinos were rushed with excitement because of the opportunity to communicate with people across the globe. Some initially thought that this job was easy; but almost everyone who tried their luck in this industry eventually gave up.
Some grew tired of doing the same tasks every single day, some have quit because of health-related issues and some have realized they were simply not meant for this industry.
Upon the start of the application process,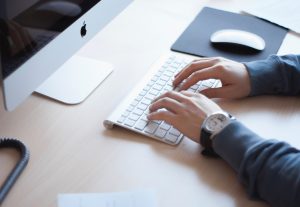 applicants are immediately scrutinized. Almost 75% of them are sent home because they are unqualified—without even getting a chance to prove themselves first. If an applicant has passed, they proceed to the interview; but because it's the BPO industry, people endure at least three interviews in order to qualify for training.
After training, expect around five to ten people to proceed to the production floor. After going through the hiring process, things simply do not get easier. Expect constant change in work schedules and expect to be targeted with insults from customers and clients.
In order to survive in this business, a person needs to be able to adjust sleeping habits, be emotionally strong and maintain a calm disposition. There are some cases when customers do not want to engage in conversations because they do not like the way we talk; but we still prioritize them anyway and swallow our pride. Filipinos accept criticism in a positive way and make it an inspiration for improvement.

We work hard to make sure that the services that we offer are nothing short of excellent. Besides saving money, we can offer you the best customer service representatives and the best virtual assistants that you can find. We always make it a priority to make our clients happy.
So if you're planning to outsource, do it in the Philippines with OneVirtual Global Business Solutions.