If you are serious about growing your business and want clients to perceive you as professional and successful, then
OneVirtual Global Business Solutions
is the perfect solution.
We utilize today's technology to deliver our services and communicate with clients by working remotely. Our core practice and specialty is that of administration. We also diversify; offering additional specialties that fall under various other categories, such as marketing, website development or maintenance, creative and technical services, etc. Our VA's are also tasked with social media monitoring and the scheduling of social media posts for personalities, brands and businesses. For just a cost of a sandwich and a coffee a day, you can hire your own personal assistant which will help you manage your business tasks like a pro.
We can do Customer Service through Chat, Email and Phone Support so even though we're miles away, we could be at your service any time you needed with less overhead cost in the same quality a live person could offer. We guarantee excellent service since OneVirtual Global Business Solutions pre-screens and only select Virtual Assistants with customer service background and excellent English communication and written skills. We make sure that our Virtual Assistants are prepared and trained for outstanding customer service and equipped with a variety of business backgrounds and several years administrative experience earned in the real (non-virtual) business world working in occupations such as administrative assistant, executive assistant, secretary, legal assistant, paralegal, legal secretary, real estate assistant, office manager, etc.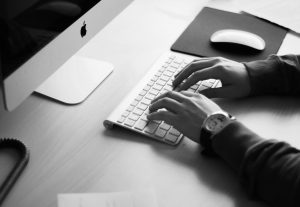 OneVirtual Global Business Solutions is a company providing clients with a wide variety of support services through a single point of contact. Tasks are delegated depending on who is best suited for the assignment. For instance, graphic design work would be delegated to a graphic designer within the company. The benefit to the client is that all types of services are offered under one roof and there is an assurance that client's deadlines are met since that our VA's are monitored every now and then by our Team Leaders to ensure quality and productivity.
As outsourcing continues to grow, it speaks a lot in terms of work quality, ethics and reputation.  If you're a client seeking virtual assistant services, it is still important to take a look at a company's credibility and track record of providing these services whether onshore or offshore. As a company providing virtual assistance, doing our best for our client is the best way to taking outsourcing to the next level.
OneVirtual Global Business Solutions is everything that you needed, so make up your mind and contact us right now. There's no time to waste for success.